Ever wanted to be like our favorite Saiya-jin tough-guy? well, here's some advice that can help you be like Vegeta.
CAUTION- Doing these things may get you expelled, jailed, in trouble, or you may be viewed upon as "weird", so in other words, don't try this at home.
*Talk in Brian Drummond's (Vegeta's US voice actor) or Ryo Horikawa's (Japanese Voice actor) deep, sinister voice at all times
*Get into as many fights as possible to boost your power level
*Think to yourself that you're a Saiya-jin
*Spike your hair upwards
*Spike your hair upwards and grow it long, make sure you have some help when you spike it up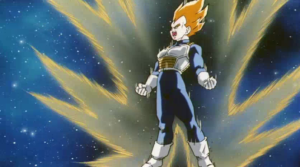 *Dye your hair gold to look like a Super Saiya-jin
*If you get pissed off enough, believe that you will go Super Saiya-jin
*Use your glasses to view your enemy's power levels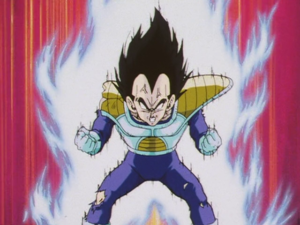 *Before you start the fight, tighten your fists really hard, scream out loud, it'll look like you're charging up
*Whenever you laugh or smile, only raise the left part of your lip
*Whenever you have a problem, just use your gallet gun and blow the whole thing up
*Believe that you can take on anybody, even the guy on the football team that looks like Recoome
*Finish off your injured partner
*Even if you lose a fight, believe that you're a Saiya-jin and defeating a Saiya-jin only makes him stronger
*Tell your foes your power level is 18,000 and above
*When everyone is gone, do battle with your greatest rival
*An "M" on your forehead is a GOOD sign
*Feel the pride in your Saiya-jin Heritage
*Remember that there is a little Vegeta in all of us…..